1940

Cerveja Sagres® Story
THE SAGRES BRAND IS BORN
1940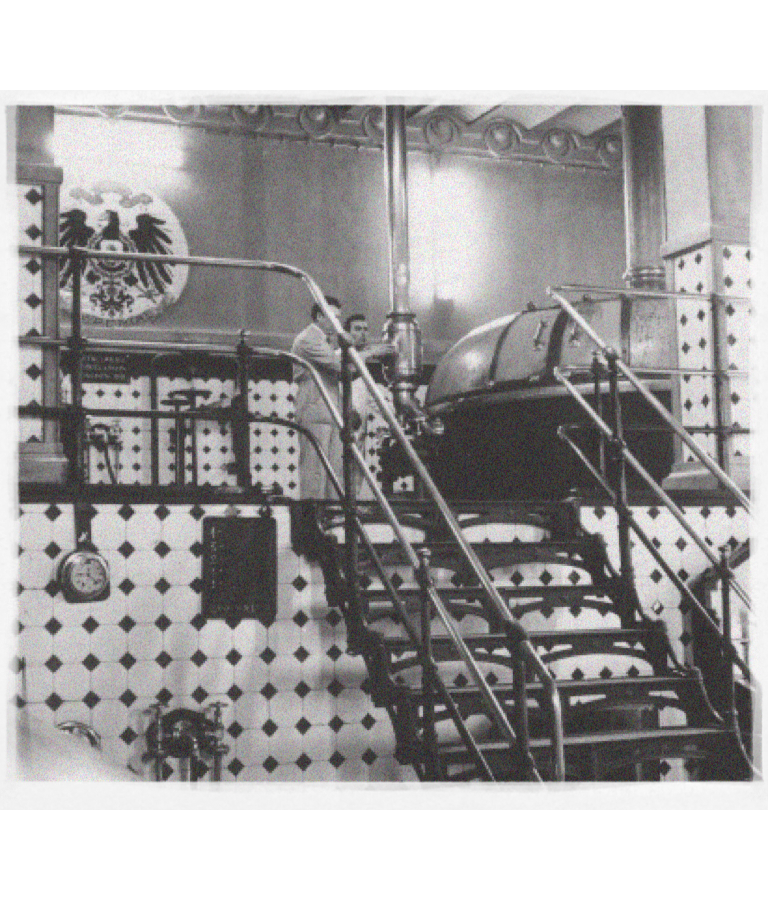 Since it first launched, Cerveja Sagres has been a symbol of our country and an embodiment of our values. Sagres' roots and traditions have ensured its strong market presence for over eight decades.

The "Portuguese soul" is part of Cerveja Sagres' DNA and gives added value to our customers. Since 1940, Cerveja Sagres has been the beer of choice for everyone, not only in Portugal but all over the world.

1955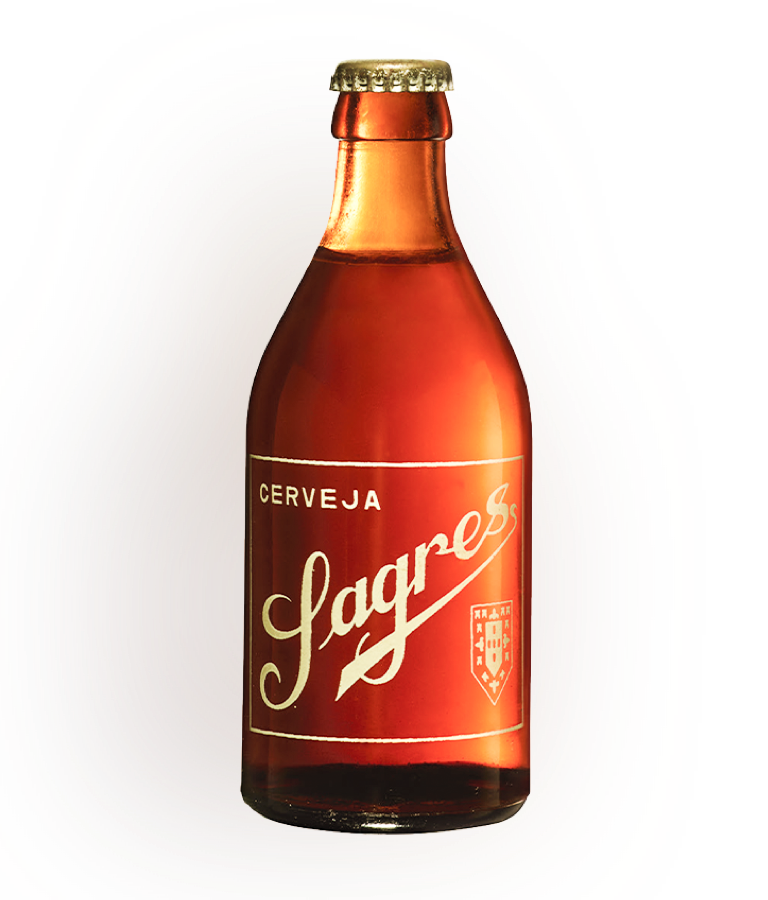 1955 saw the new Sagres beer bottle, with its pyrographed label. This bottle was in production until 1971. Just look at it, wasn't it something?
1963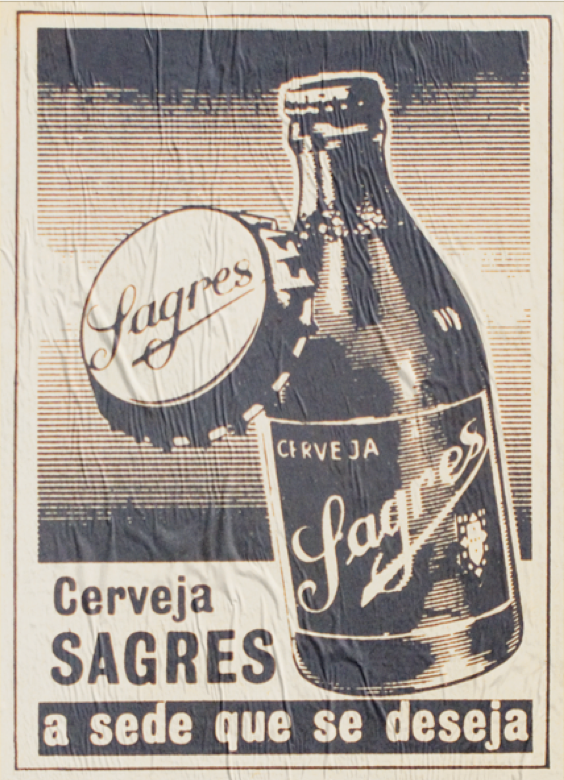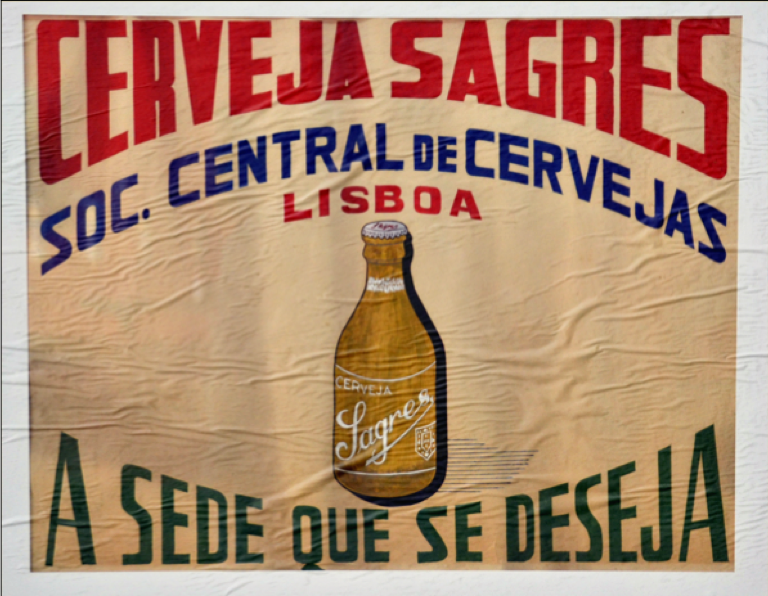 1963
A SEDE QUE SE DESEJA ("THE THIRST THAT YOU YEARN FOR")
Did you know that one of our most famous slogans, "A Sede que se Deseja", was created by the poet Ary dos Santos?
1968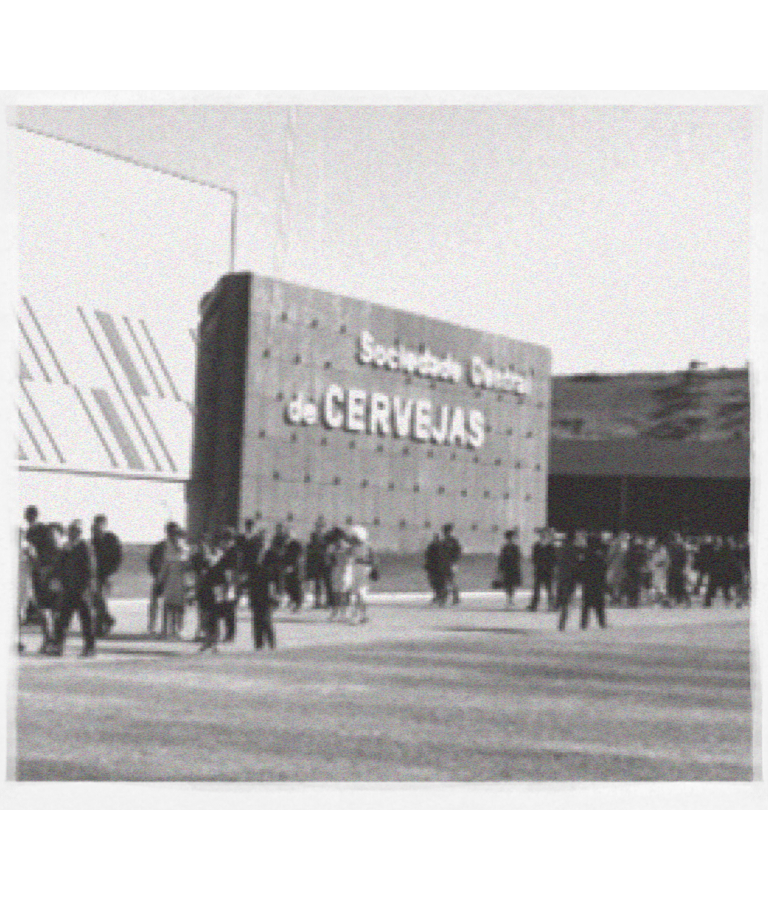 1968
THE VIALONGA BREWERY IS OPENED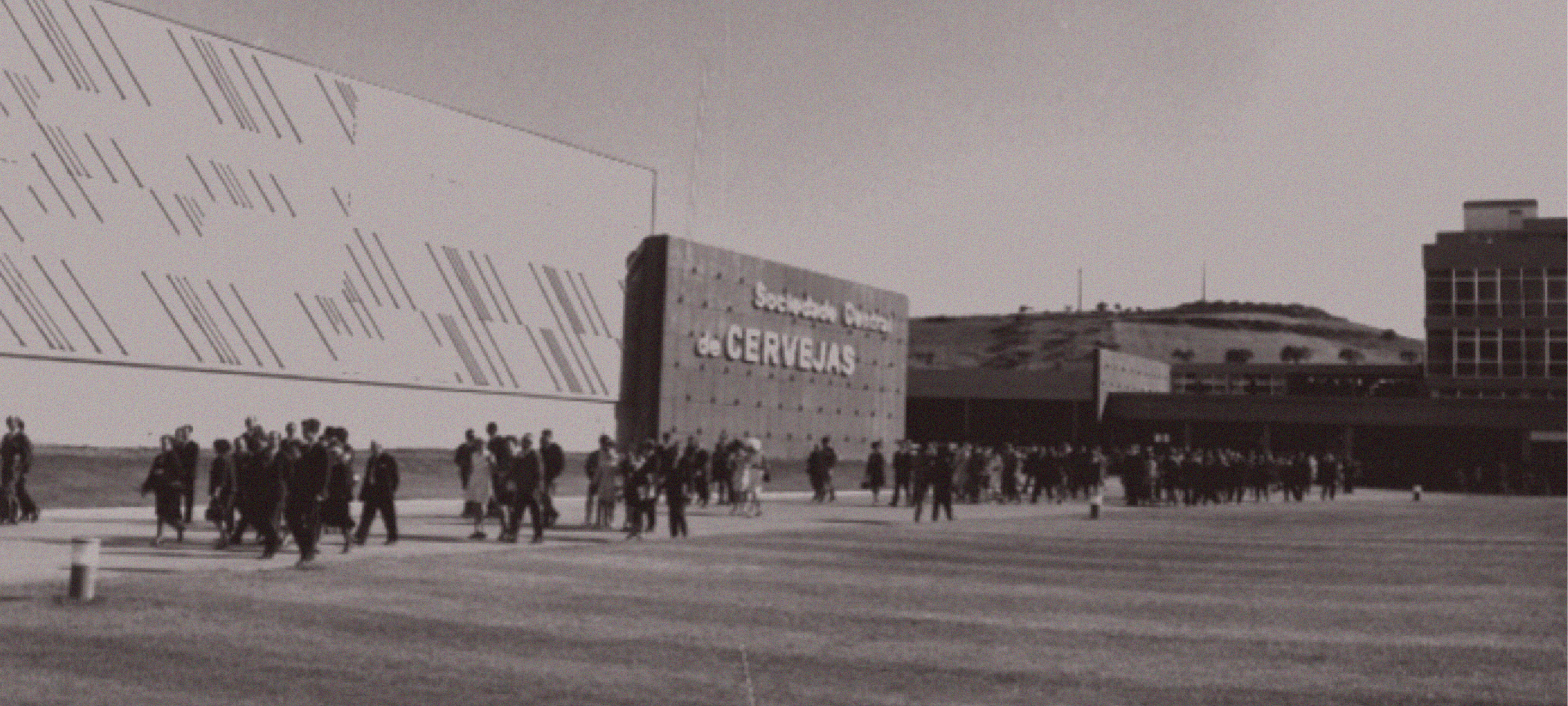 The Vialonga Brewery became the biggest beer manufacturer in the country, the only one with a malt factory, and one of the most modern breweries in Europe.
1972

1972
SAGRES, THE TRUE "MINI"
Sagres launched a new 20 cl bottle, which was to remain forever in the heart of the Portuguese, loved for being light, fresh and fizzy to the last drop. Its original slogan was: "Drink Little Sagres, your little one"; but it quickly became affectionately known as "Mini" by the Portuguese.
1993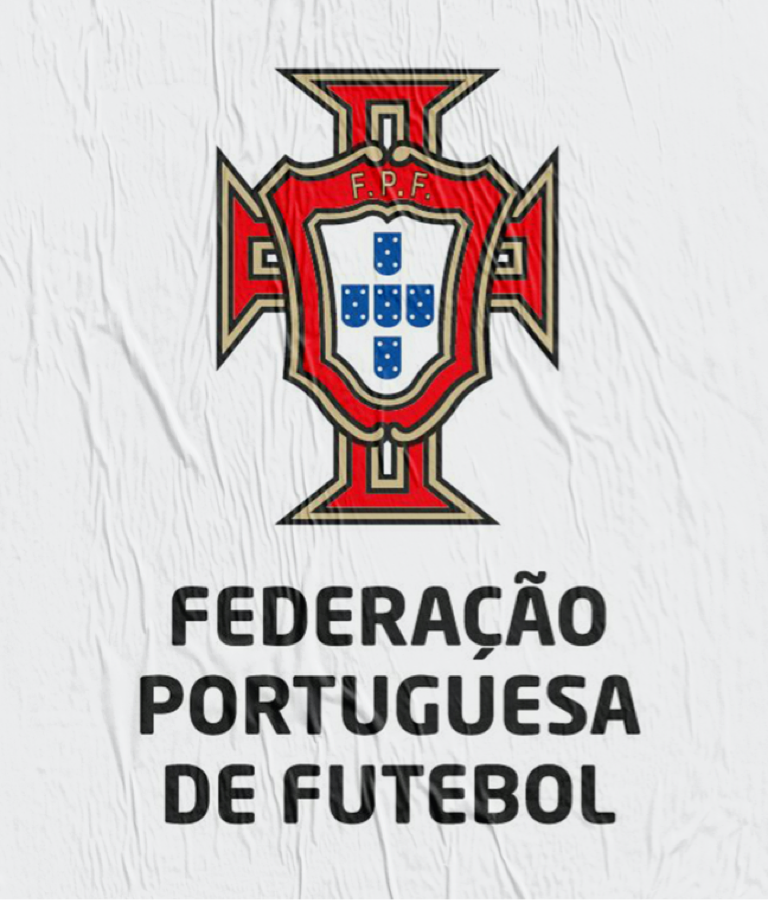 1993
NATIONAL FOOTBALL TEAM
Our brand was the first to sponsor the national football team, a relationship that has remained solid to this day.
2003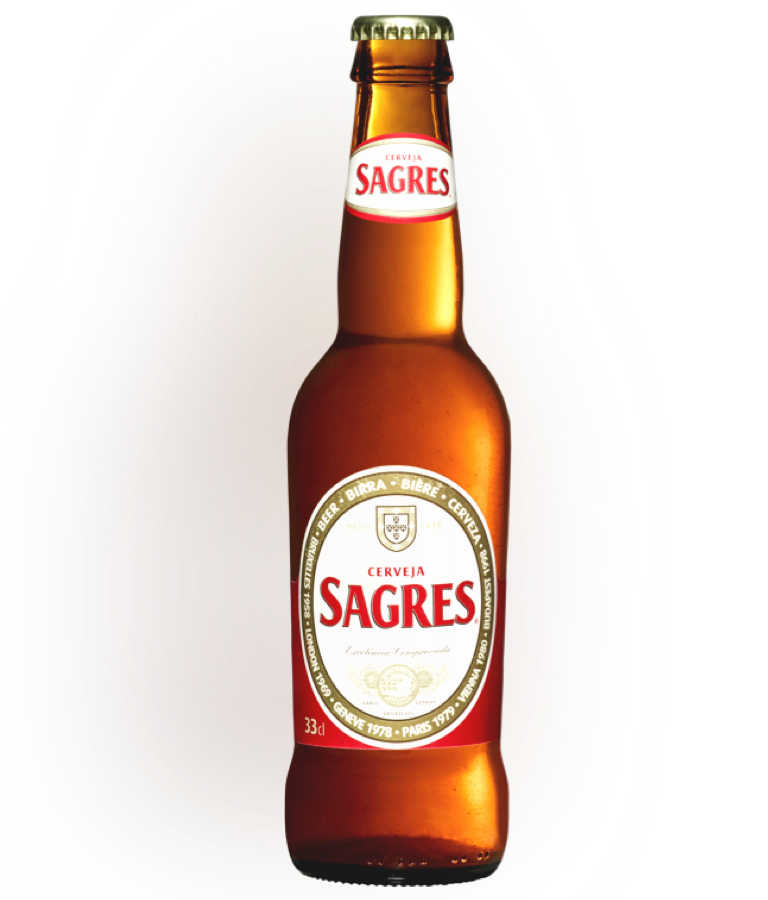 2003
THE LONGNECK IS BACK
We returned to the longneck format that was launched in 1940, replacing the former returnable bottle (the "grenade" model) that had been in use since 1947.
2005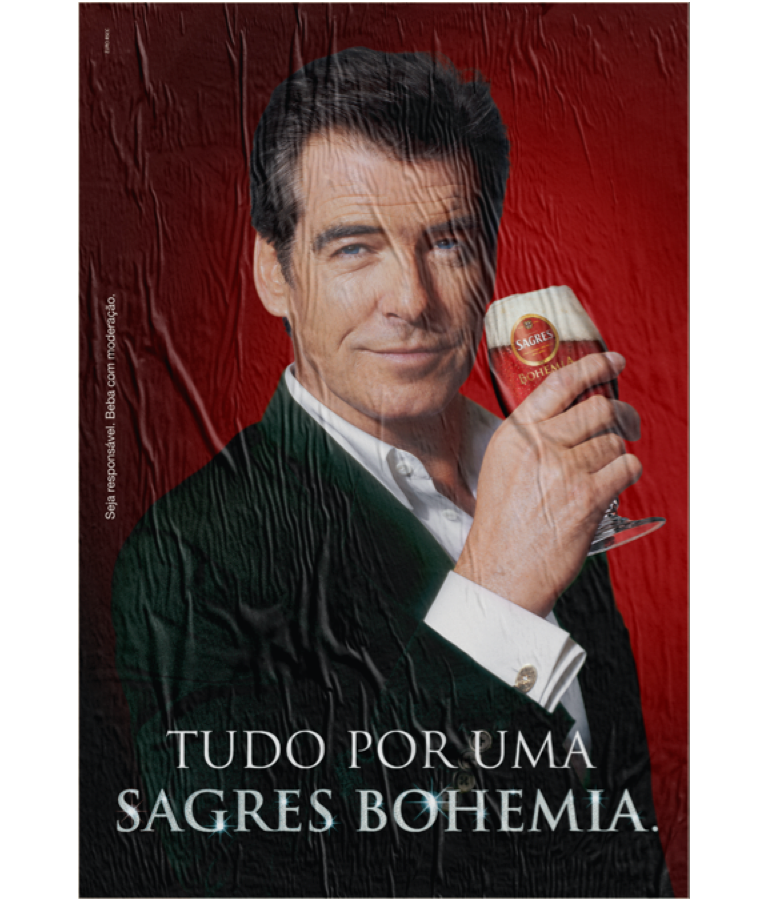 2005
WOULD YOU CARE FOR A BOHEMIA?
Bohemia, a special beer, was launched in a campaign featuring the famous actor Pierce Brosnan.
2007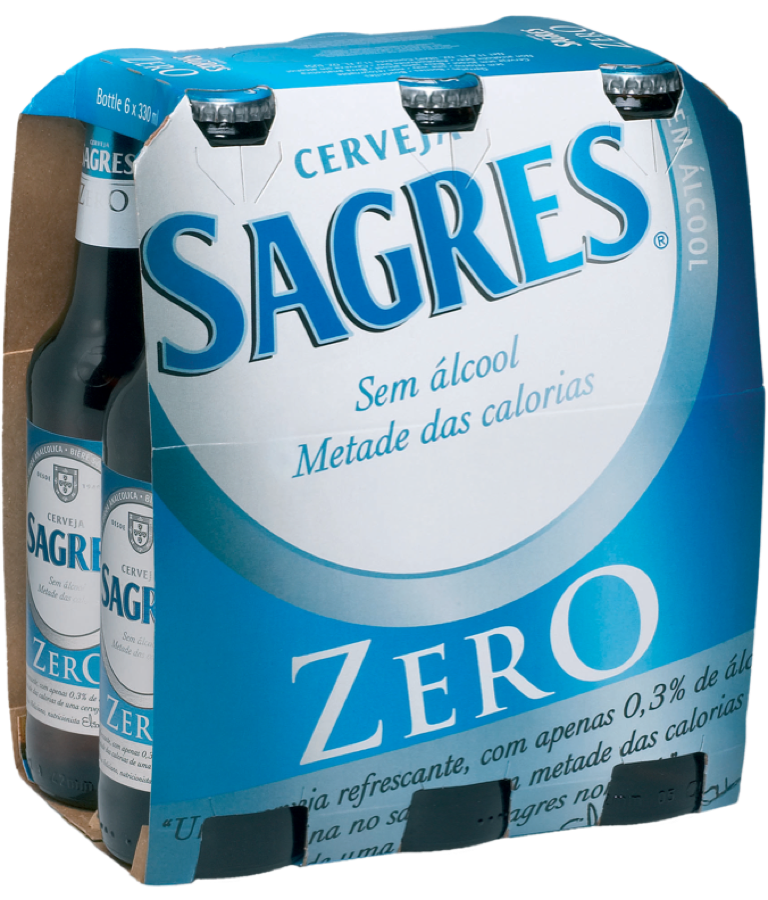 The new Sagres alcohol-free beer was launched.
2012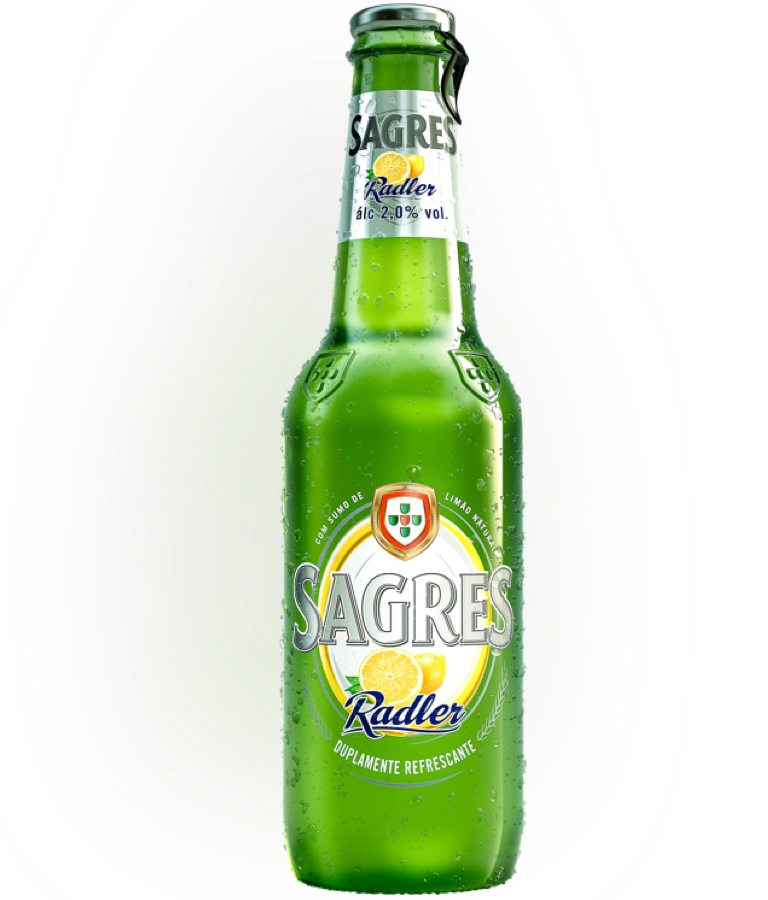 2012
RADLER REFRESHES OUR HERITAGE
We launched Sagres Radler, a doubly refreshing beer with natural lemon juice.
2019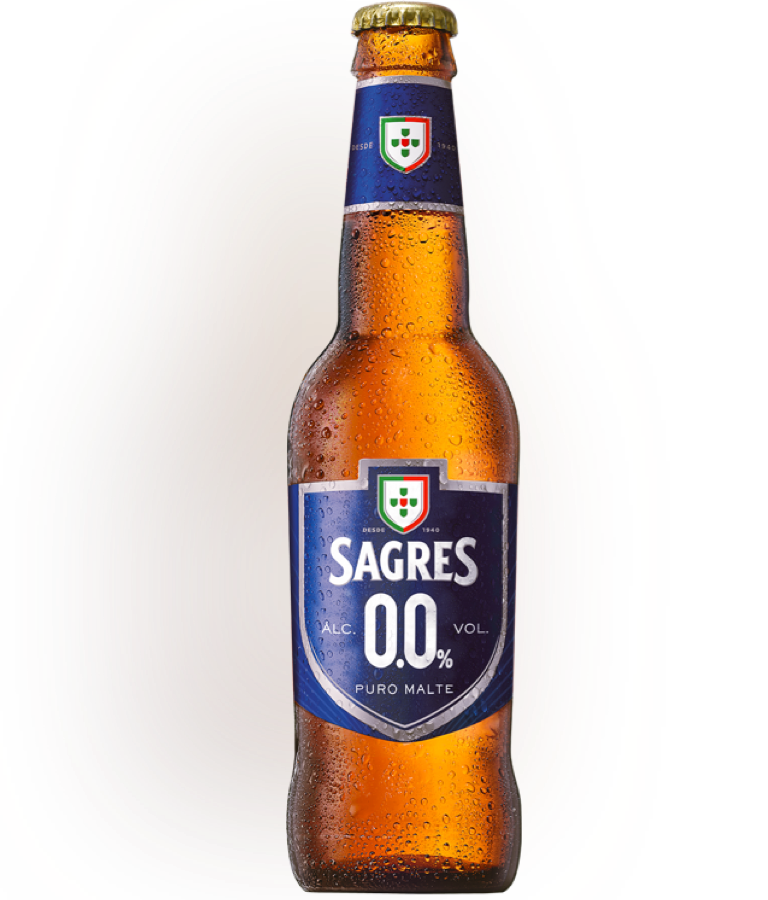 Sagres revolutionised the making of alcohol-free beer and introduced Sagres 0.0%, with 0% alcohol.